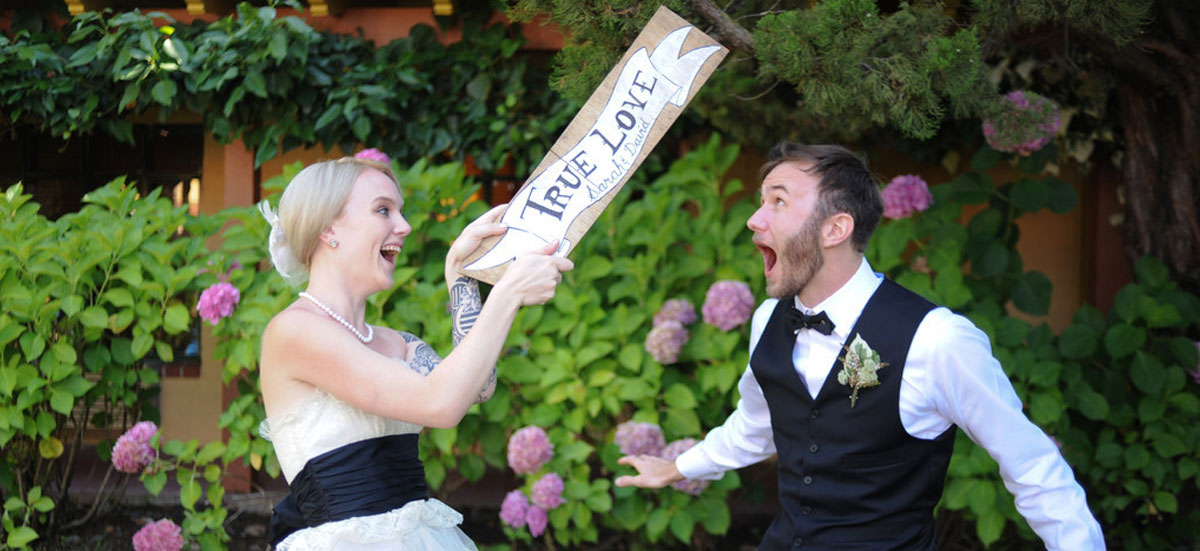 We were married on July 14, 2012 in CA. It was incredibly fun and we were even featured on Offbeat Bride. But, little did everyone know that just 10 days before our wedding, Sarah pulled me aside and said. "David, we need to talk."
I'm terrified.
"David, do you want to be the kind of couple that says we're going do things or the kind of couple that actually does things."
"I wanna actually do things."
"I think we should make that comic book we keep talking about!"
She was already talking to folks at NYCC about the cost of a booth and figured we had just enough time after the wedding to get Issue 1 done. I said yes and, sure enough, 3 days after our wedding, we locked ourselves in a corner of our tiny Brooklyn apartment and conceived, write, drew, inked and lettered Issue 1 of High Fructose Zombies, just in time for NYCC. Since then, we have continued to create issue after issue. It's been an amazing journey so far and here's to many more years of adventure.